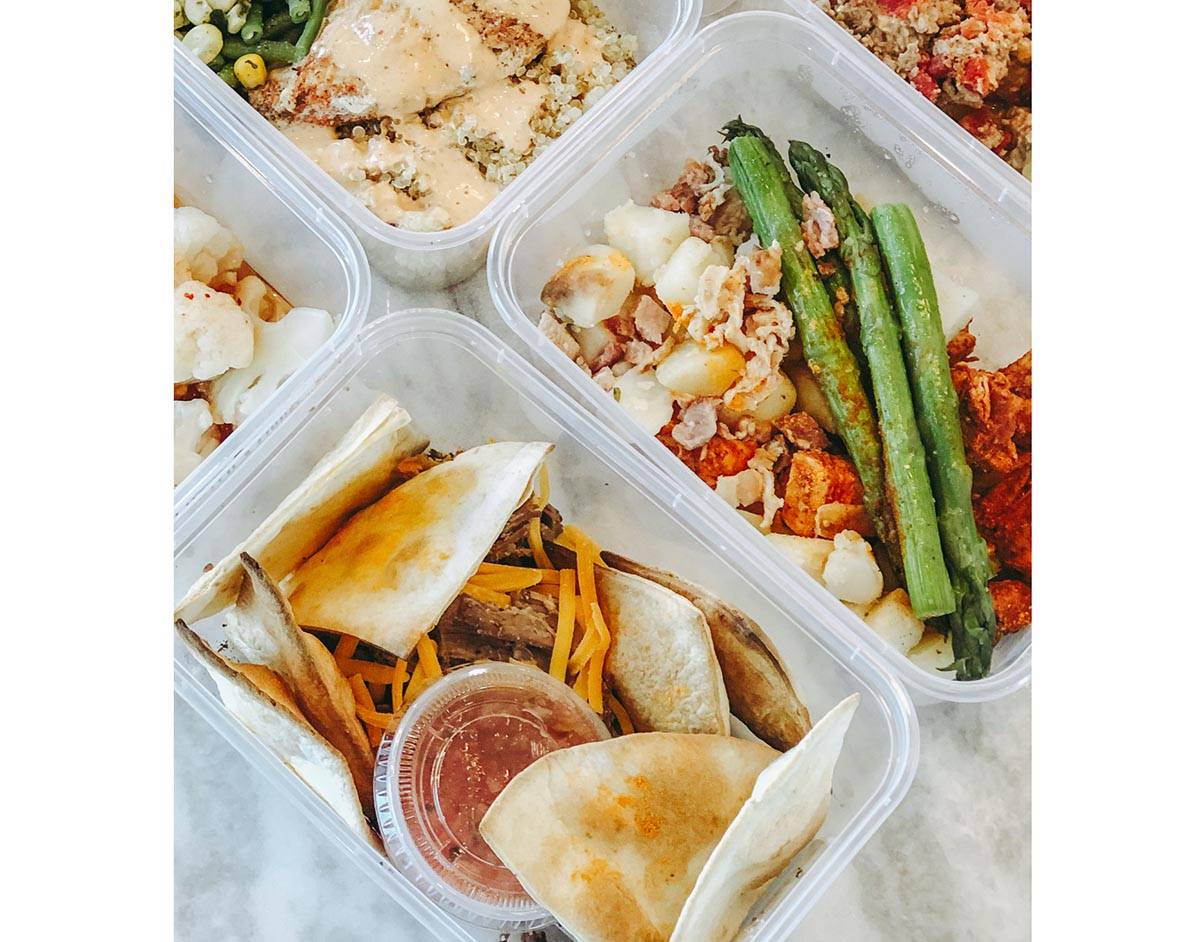 One of the many ways that Twisted Foods does healthy prepared meals differently is to offer them in-house every day at our two locations. We also offer convenient grab 'n go fridge meals, custom cookie dough, smoothies and smoothie bowls. Also, our meal prep bar has been very popular with our guests! Here, you can fill your box with your personal favorite proteins, carbs, veggies, and toppings for a flat rate!
Our Nashville location offers a true restaurant experience. Here, you can sit down and order off a menu. So, c'mon in and enjoy dinner and live music!
While we offer direct shipments to our many loyal clients and customers that live across the country, we also offer the opportunity to drop by our restaurants. Here, you can shop for all our goodies, and then either take one of our delicious meals with you or even sit down and visit for a while. We love that!
We are so proud of our restaurant locations in Jonesboro, AR, and Nashville, TN! Having physical locations so that we can actually interact with our clients and customers is just another way that Twisted Foods is doing it better!
There are always some fun things going on at our restaurant locations and here are a few of them!
Jonesboro
Our flagship restaurant for your favorite healthy prepared meals is located at 1320 Red Wolf Blvd. Ste. A, Jonesboro, AR 72401. Here, we offer a lot of fun specials and friendly staff, so that your visit will not just be memorable, but to encourage you to return again and again. And bring your friends and family!
Nashville
Sunday brunch with live music, and alcoholic refreshments. Come join us!
A true restaurant experience. Order off our menu and enjoy the live music.
limited variety of alcoholic beverages including Mimosas, Bloody Mary's, and Twisted Spritzers
BOGO Tuesdays
It's Tuesday. Past the crazy-making rush of Monday, but not close enough to Friday for any comfort. You decide to treat yourself by ordering out for lunch and then suddenly, you remember!
It's BOGO Tuesday at Twisted Foods! All those healthy prepared meals are buy one, get one free today! Suddenly, Tuesday's not looking so bad! So then you grab your best office bud and head out the door to your favorite restaurant.
It's pretty easy. Just bring a friend in with you, then each of you orders your favorite healthy prepared meals and save a lot of money! Just think, you'll be a hero!
Having this great weekly deal also makes it easy to try out all of our different meals. Who knows what kind of delicious favorites you might find.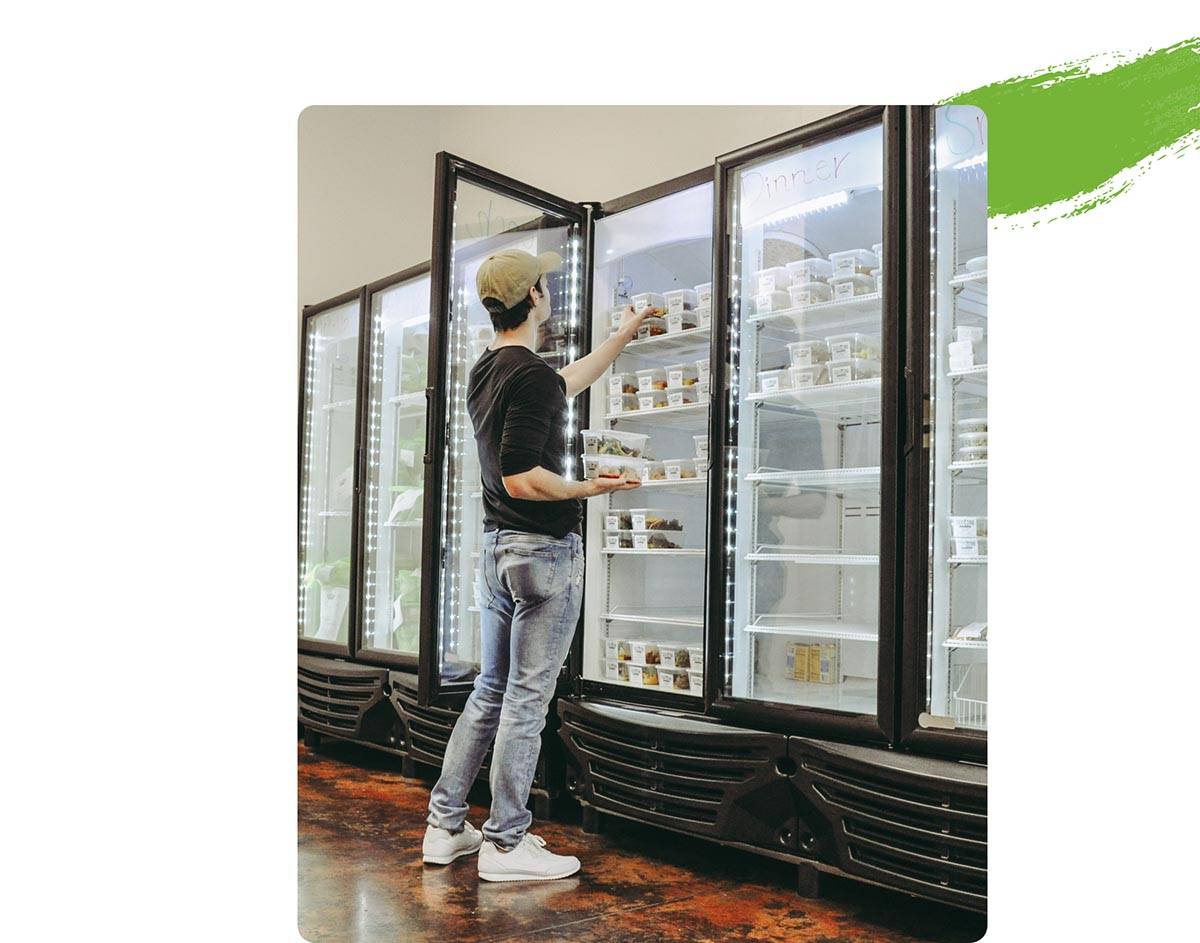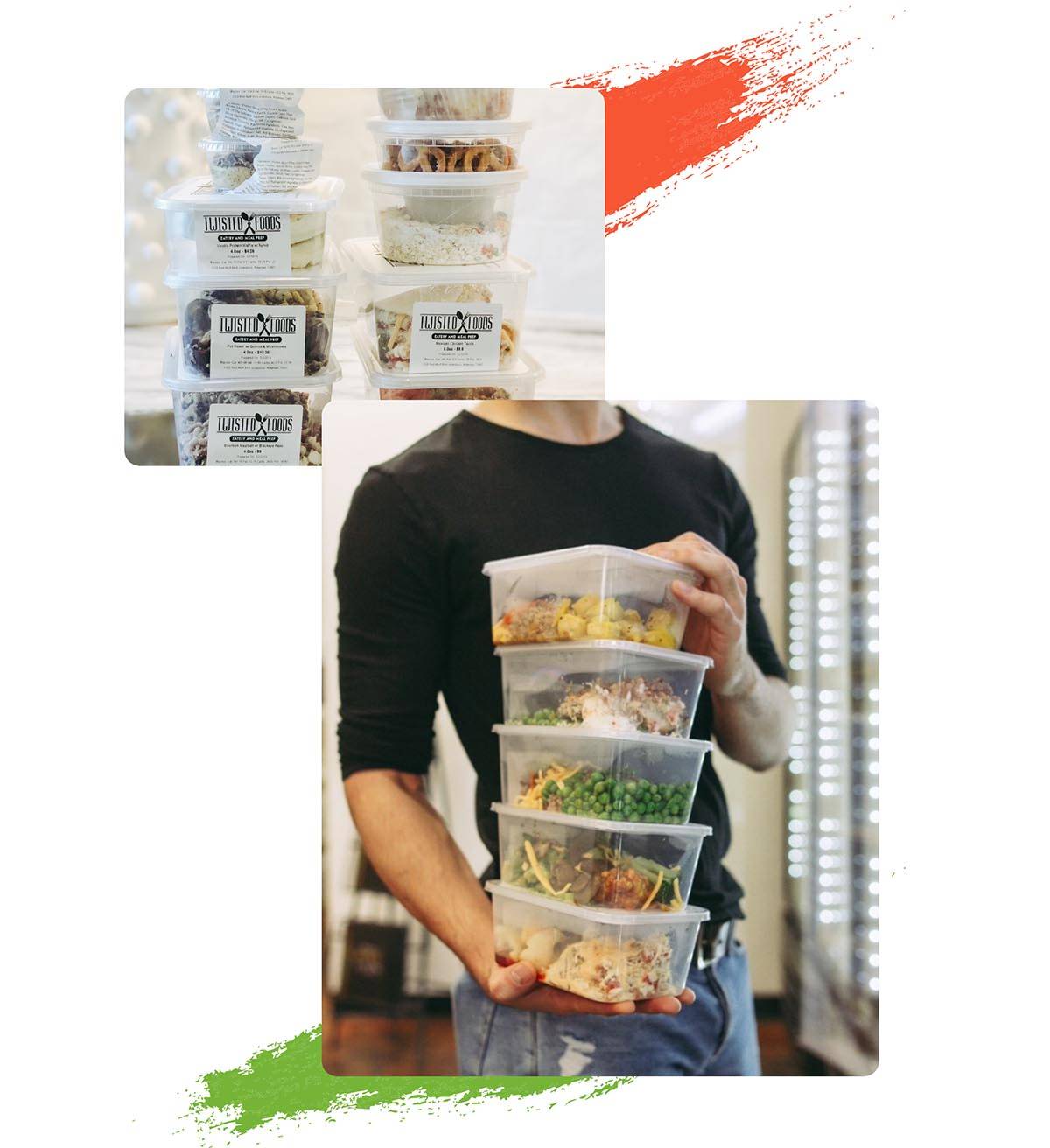 Grab 'n Go Fridge Meals
We also like to keep our refrigerators stocked for our busy clients and customers who are looking for healthy prepared meals on the go.
Choose from a great selection of breakfast, lunch, dinner, or snacks. To make things even more convenient, we've added all the macronutrients and ingredients right on the label.
Twisted Foods believes that food should be healthy, nutritious and delicious. One way we make sure that our clients and customers always get the very best from us is by making sure that all of our hand-picked ingredients are all-natural, with all the ingredients clearly listed on the label.
It's all good here and we look forward to welcoming you!
Build Your Own Box Deal
At our Twisted Foods restaurant locations, we know that our customers all have their personal favorite healthy, prepared meals. We have a large selection of ingredients, fresh produce, and premium proteins from which to choose and build your own box at our open food bar.
For a flat fee, fill your box with no weighing or measuring. Choose your favorite proteins, carbs, veggies, toppings, and dressings or sauces. Create a meal that's truly customized just for you!
Weekend Meal Deal
Woo hoo! You made it to Friday. Now, how to reward yourself? Now, we've got a great idea. Just stop by one of our locations in either Jonesboro, AR or Nashville, TN. Then let us load you up with some healthy prepared meals as a weekend meal deal.
What is a weekend meal deal, you ask? At Twisted Foods, it's how we celebrate our clients and customers because we want you to enjoy our delicious foods at great prices. Plus, we want you to tell all your friends and family about us so they can enjoy our great meals, too!
With this deal, we invite you to stop into one of our two locations between Friday and Sunday and stock up on your favorite Twisted Foods meals for the week. Just think, no shopping, no food prep, no cooking. And no guessing about how many calories or grams of macros are in your food.
Because with Twisted Foods meals, all the cooking is already done. So all you have to do is heat, eat and enjoy! And all the macronutrients are listed right on the label. Because we're all about making it easier than ever to plan your meals for the week.
Best of all, we do all this for a great price! 5 meals are just $30, 10 meals are $60, and 15 meals are $90.